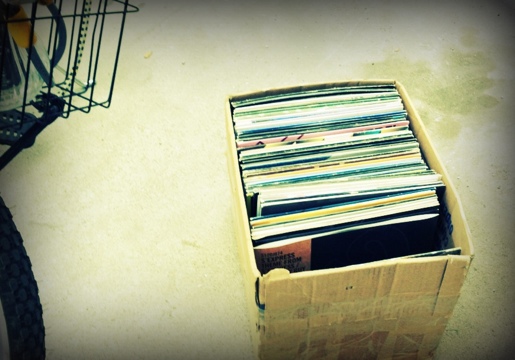 I was riding my bicycle on a relaxes Sunday evening and saw a dancerecords.com sticker laying on the ground next to a dumpster. I peeked inside and found a box of about 70 vinyl dance records! After closer examination these vinyls are in mint condition, no finger prints and very light dust and all of them came from dancerecords.com The music is from the 1999-2002 era and the genres range from a few classic jams, house and tribal, funky and banging house and trance.
There are a number of records in this box that are gems for me and will be rotated into my sets. When I first started DJ ing San Diego in 2001 these songs were hits in electronic dance music and were hard to find at record stores and online shops. But the best part is I have never owned so many brand new, never played records.
I am still listening to the collection but will have an all vinyl mix available soon for download.