I was excited to be contacted from my San Diego DJ website by Michelle who booked me to DJ at the Uncorked Wine Festival in San Diego.
The event took place on a sunny and beautiful Saturday afternoon at Embarcadero North Park with more than 3000 people in attendance. There were over 80 wines and tasting stations set up throughout the park with 100 wine varieties to taste.
The stage, which eventually the crowed wanted on dance on, was set up in front of a large grassy area. San Diego's best event DJ  😀 started out the event with playing reggae and chill vibes and slowly built up to dance music as the wine happy crowd filled in and began dancing.
San Diego Photographer Bradley Schweit was on site to capture all the fun in the sun. Check out a few pictures below:
If you need an affordable event DJ in San Diego for your party, wedding, or corporate event please contact San Diego DJ Misha. I would love to provide the music!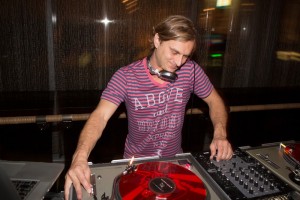 When I was contacted to DJ for a 40th Birthday party in San Diego I was excited because the clients told me they are big fans of Electronic Dance Music.   They even provided me some of their favorite "lounge" and "dance" tracks which I was happy to mix in throughout the evening.
The intimate party was held at the elegant dinning room of The Salt Box inside Hotel Palomar, formerly SE Hotel.
I provided the DJ mixed sound track for the evening, and towards the end of the night was asked to stay longer,  Dj'ing for over 5 hours as people mingled over cocktails and danced the night away.
Check out a few pictures courtesy of Jeff Corrigan of Turbo.fm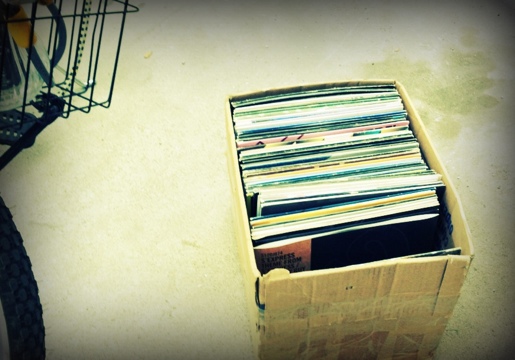 I was riding my bicycle on a relaxes Sunday evening and saw a dancerecords.com sticker laying on the ground next to a dumpster. I peeked inside and found a box of about 70 vinyl dance records! After closer examination these vinyls are in mint condition, no finger prints and very light dust and all of them came from dancerecords.com The music is from the 1999-2002 era and the genres range from a few classic jams, house and tribal, funky and banging house and trance.
There are a number of records in this box that are gems for me and will be rotated into my sets. When I first started DJ ing San Diego in 2001 these songs were hits in electronic dance music and were hard to find at record stores and online shops. But the best part is I have never owned so many brand new, never played records.
I am still listening to the collection but will have an all vinyl mix available soon for download.