Since 2001, DJ Misha has been focused on playing good music, getting dance floors moving and making parties fun by playing his unique sound of house music and edm on the turntables. Spinnin' records for dancing crowds at San Diego clubs, lounges, venues and private parties, including being the go to DJ for Pacific Magazine's event productions and more recently playing festivals for larger events like Margarita Month, Uncorked Wine Festival and Intel's corporate employee block party in the Gaslamp district.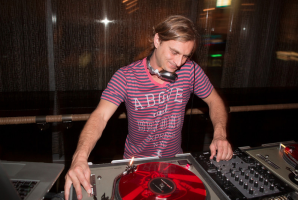 He is also favorite to spin at corporate company events to provide entertainment for employees celebrating a company's progress or success. Playing dance music and working in the past with big brand name like Intel, KPMG, Banana Republic, Essence of Australia, and Staub Electronics of Canada.
DJ Misha offers the services listed below for hire in the San Diego area and around the world. Traveling in the past to Hawaii, Kansas City, San Francisco areas to perform with saxophone player Jason Whitmore playing along with the DJs music. Please contact Misha by phone or text about any questions you may have – to inquire about your event date or begin the booking process.
DJ and Saxophone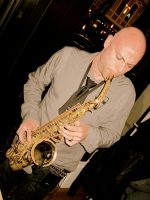 Light up the excitement at any event by adding a live Saxophone accompaniment to play along the dance beats of the DJ. It's fun, exciting and always a top hit among guest. Saxophone player Jason Whitmore has been playing with DJ Misha since 2007. Learn more about the way they entertain together.
DJ for Parties
From small gatherings with friends to birthday celebrations, the perfect way to accent the evening is with a professional DJ playing the best dance beats. This DJ service is perfect for a house party, birthday party or any celebration.
DJ for Weddings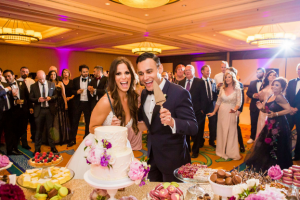 A beautiful wedding requires planning, coordination and good execution. To learn more about the approach and process for weddings, head over to them wedding DJ service page and read more. Misha will provide the soundtrack for your special day – a tailored boutique approach – creating amazing memories for a lifetime.
Corporate and Private Events
Private events for companies often require an elegant touch, not only in regards to music but also especially the vibe or feeling of the room. Misha's selection of music is what makes him the perfect choice to perform at these events – keeping the energy up by playing hip, modern, classy tracks.
Prices
When planning an event production it is always important to match your budget with your entertainment needs. Especially when prices for DJ services can average a range from $500 – $1000, depending on the services required, and the experience of the performer – while some have an hourly rates, and others may estimate the event cost as a whole. The most common details that affect the cost of the entertainment is usually the date, time, duration and occasion of the event. The amount of people attending a party will determine how much sound equipment is required to perform. To understand how much it costs to hire a DJ near you, read more on the detailed pricing page.