DJ Misha's styles of music selection can best be describes as modern dance music – tracks with a funky bassline, a catchy hook and sweet sounding vocal establishment. Influenced by elements of funk and jazz with guitars and synths – driving the dance floor energy with sensible programming choices.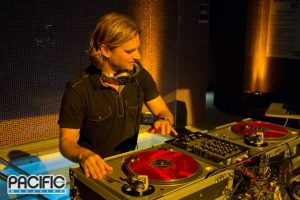 Sticking to the roots of the essence of the DJ – who's main purpose is to select good music and mix it together, seamlessly, to create a mood. Starting by digging into those record crates for tracks that are fun, hip and engaging in any environment. And then blending the song mixes on the turntables, building track to track to keep the vibe flowing in the room for moving feet dancing the night away.
Listen and Download House Music Mixes
Below you may listen to and download dance and house music mixes created by DJ Misha in his San Diego studio in Mission Beach, California. These 1 hour DJ mixes are made and planned in the studio and represents deep house music mixes that create a specific feel and vibe within each set:
DJ Misha on SoundCloud
Get More DJ mixes from San Diego House Music
Looking for even more DJ mixes of house music and EDM mixes? Check out sandiegohousemusic.com a website that DJ Misha helps to curate.
Get the Tracks
To hear see and hear what songs DJ Misha is currently playing, head over to his Serato DJ Playlists by DJ Misha San Diego. Serato is the popular DJ software and hardware that Misha uses to play. The software allows its users to easily export their sets and post it on their website. View Song Listings