Planning a wedding can be a formidable task, and choosing the right music is a big part of that. That's why we've created this comprehensive guide to help you plan your wedding music with DJ Misha. Our goal is to make the music on your wedding day a meaningful and entertaining experience, while also making the planning process as easy as possible for you.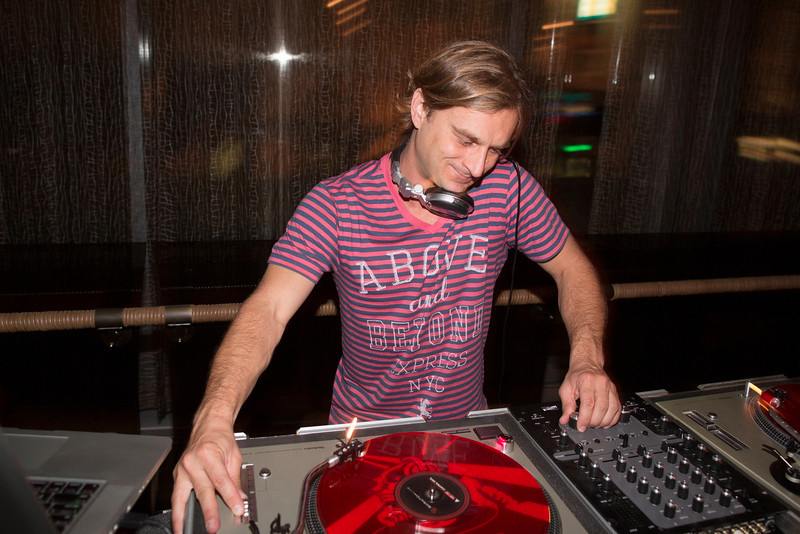 Let's get into the details
You've just booked a DJ for your wedding, and you probably have a lot of questions. DJ Misha is here to help answer those questions and guide you through the music planning process. With this guide, you'll have all the information you need to make the most of your wedding day. We'll cover everything from creating a timeline of events, sharing requests and playlists, and making announcements, to planning the ceremony, cocktail hour, dinner, toasts, and dancing.
Timeline of Events
The first step in planning your wedding music is to create a timeline of events. This should be a cloud-based document, that way once you share it with your vendors any additional changes will be automatically distributed. You or your wedding planner can create the timeline. Your timeline should include at the least columns for time, event, music/song, and announcements at a given moment. Please share this timeline with DJ Misha at least one week before the event so he can review it thoroughly and be prepared for your big day.
Music Planning and Playlists for Song Requests
To begin planning music first we'll have a conversation about your music tastes, your guests' demographics, and your vision for the music. With that knowledge DJ Misha will deliver a unique DJ set that can be heard only on your wedding day.
You are welcome to participate in the music selection process as much or as little as you wish. The best way to share your music ideas is to make playlists on Spotify using the process outlined below.
Create different playlists for each section of your wedding: ceremony, cocktail hour, dinner, and dancing. It takes about 16 songs to fill one hour of music time so try to keep your playlist to the length of the given event. When selecting music focus on your most favorite songs, there is no need to add filler music or create a "Do Not Play" list for DJ Misha. You may organize the playlists in the order the songs should be played and share them with DJ Misha at least one week before the event for review and preparation.
Ceremony
For the ceremony, you may select up to 30 minutes of music to be played before the ceremony begins. For the recessional you can select up to three songs: one song for the wedding party, one song for the bride, and one song for the bride and groom's walk off. DJ Misha can provide a sound system with a microphone for your ceremony and the music playlist, if applicable. As a tip, practice reciting vows a few times before the ceremony. It's an emotional moment, and some people tend to cry, so practicing will help.
Cocktail Hour
The cocktail hour is an opportunity to set the mood for the rest of the evening and music can play a role. During the cocktail hour, the music is generally passive, and the volume is medium. You may select up to one hour of music for your cocktail hour playlist. DJ Misha can provide a sound system for your cocktail hour, if applicable.
Dinner
During dinner, the music is generally passive, and the volume is low to medium. You may select up to 1.5 hours of music for your dinner playlist. Dinner music is often interrupted by events such as toasts so put your song selections on the timeline for any dinner events, such as the couple's walk-in, first dances, bouquet and garter toss, and last song. DJ Misha can provide the dinner playlist, if that is your preference.
Toasts
To keep toasts meaningful and entertaining, follow these tips. Select 3-5 people as toast givers, and when possible, choose the best public speakers in your group. It is important to ask the toast givers to prepare a speech, and not just wing it. This will help keep the toasts organized and on track, and will also allow the givers to put their best foot forward.
Dancing and guest music requests
For the dancing portion of your event, DJ Misha has you covered. You can select up to 2 hours of music, or an amount of time that makes sense based on your event timeline. DJ Misha will do his best to honor guest song requests if the request makes sense in the context of the given moment or vision of the evening. However, DJ Misha reserves the discretion to make the final call on music requests from guests in the best interest of your events vibe and energy.
MC and Announcements
DJ Misha can make all the necessary microphone announcements throughout your wedding. All announcements should be noted on the timeline. For names that are difficult to pronounce, please provide a phonetic spelling to help ensure that your guests are addressed correctly.
If you are looking for an elaborate Master of Ceremonies experience, for example if you'd like someone to take the front stage with the microphone, tell stand up comedy jokes or provide a distinct personality – then DJ Misha recommends finding an MC to fit those specific needs to work alongside with the DJ.
Wedding planners
If you are working with a wedding planner please feel free to share DJ Misha's contact information and event related answers that follow:
DJ Misha can be reached by text message to (619) 786-2664 or via his website at djmisha.com.
DJ will arrive 2 hours before the event for setup at the venue
DJ will need you to provide 4-6 foot banquet table for his equipment.
If vendor insurance is required by the venue, we can provide it once given the name and address of the additionally insured.
Payment Terms
A deposit is required to secure your date and book DJ Misha. The deposit is half the total balance and is due at booking, and can be paid in a variety of payment methods, allowing you to select one that works best for you. Generally a digital cash equivalent like Venmo or PayPal works great, Credit Cards are also accepted for a small service fee. The final payment due is collected one week before your event date. That way all business is settled and out of the way, and once its time for your wedding day all thats left to do it have a great time.
DJ Misha would also love to know:
Where is easiest way to load equipment in and out of the venue?
Does the the venue requires vendor insurance?
Is there is parking reserved for vendors?
Does the venue has any sound restrictions or other requests?
Let's stay in touch
The best way to stay in touch with DJ Misha is by text at (619) 786-2664. Texting is generally faster and less annoying than email. If you have any questions or concerns, feel free to reach out by text anytime – and we'll get back to you quickly.
With DJ Misha's expertise in music entertainment, he is confident that together we can create a truly unforgettable wedding celebration. Let's work together to make your wedding an event that you and your guests will always remember! DJ Misha looks forward to creating a special experience on your wedding day.