From the hippest San Diego clubs to private party DJ services — San Diego DJ, Misha takes the crowd on a musical journey with every performance. Inspired by the musical genius of Pink Floyd, the Beatles and Bee Gees, Misha reminisces that his first musical memories were of his dad's collection of vinyl records and reel-to-reel tapes.
Just as his icons innovated rock 'n' roll, pop, and disco – without any limitations, Misha replicates a similar premise to house music, where there are no boundaries. Misha's repertoire intersperses the sounds of jazz, funk and disco into a seamless fusion of dance and house music.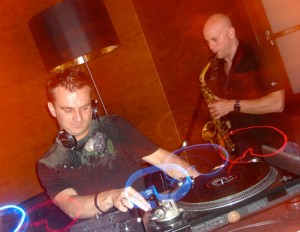 As an active purveyor of underground dance music, San Diego DJ Misha's spin style is best characterized as a transcendent adventure. Over the years, DJ Misha's passion for intense beats of deep house became his signature calling card, playing Chicago style house music. Among the underground crowd, San Diego clubs and other local artists, DJ Misha is highly respected and maintains residence at the best clubs in San Diego:
• Envy at The Ivy Hotel
• Vin De Syrah – Spirit and Wine Parlor
• Firehouse PB
• The Office
• Candelas
Known for his keen ability to read the crowd, Misha's rise to stardom was fueled by his versatility and adaptability for appealing to a cross spectrum of audiences. Offering a complete roster of private party DJ services, Misha performs at San Diego weddings, high profile galas as well as charitable events, including:
• San Diego City Ballet
• Rady Children's Hospital
• San Diego Euro Circle events
• And other San Diego club events
Enliven your party with the transformative sounds of San Diego DJ Misha .
Be sure to check DJ Misha's availability for your special engagement or private party.