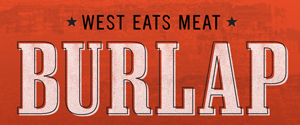 Last Friday I was very excited to the first San Diego DJ to play at the opening night of the Burlap Restaurant in Del Mar. The first night Burlap was open to the public proved to be one of the funnest DJ sets in recent memories. I played along with Jason Whitmore on Live Saxophone and musically everything seemed to fall together perfectly.
Burlap is the latest creation of top chef Brian Malarkey, who is also the owner of Searsucker in the Gaslamp. Burlap offers a similar vibe and feel as Searsucker with sophisticated design, its an elegant venue with a great staff. I have not tried the food, but hear its amazing.
I look forward to DJ ing more at Burlap Restaurant in San Diego. The next booking is schedule for Saturday, August 13th. Hope to see you there!
Photos, Pictures of Burlap