Looking for a unique fusion of live music and DJ sets? You've come to the right place! The combination of live musicians, like saxophone player Jason Whitmore, and DJ Misha guarantee to be the highlight of any event – delivering just the right atmosphere and feeling.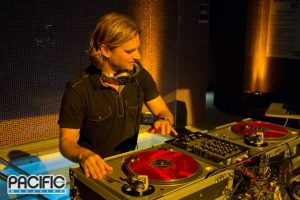 It's a well known fact that a DJ will always present a talking point amongst guests, due to their mixing techniques and of course their music selection, but add a live musician and you have a winning combination.
DJ and Saxophone Duo in San Diego
Saxophone player Jason Whitmore and DJ Misha performed together for the first time at Jack's in La Jolla in the summer of 2007. The harmonious sound created by the deep house beats of DJ Misha and the smooth saxophone accompaniment of Jason Whitmore was received warmly by the dancing crowd.
Since that night, the duo has been performing regularly in San Diego night clubs. For New Years Eve 2008, DJ Misha and Jason Whitmore were asked to play on the main stage at the W Hotel for a major event. Currently they can be heard playing events and parties in San Diego and worldwide. Recently traveling to Kansas city to perform at a corporate event . The performers also held monthly residency at Envy night club located at Ivy Hotel.

About Jason Whitmore on Saxophone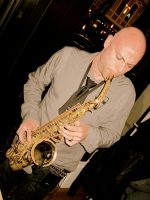 Originally from Houston, Texas, Jason Whitmore has been a resident of San Diego since 1996. As a graduate from the University of Houston with a degree in saxophone performance, Jason holds a deep appreciation for live performance that spans across all genres of music. Jason has been performing professionally in a broad range of musical settings his entire life. Check out Jason Whitmore on Saxophone on his website.
Since the early 2000s Jason has been exploring his love for house and all forms of electronic dance music. He regularly performs live and records with top DJs and producers from all over the country. Whether it is at an intimate dance club or large music festival, Jason brings a unique element to dance music that is a different experience every time.
For more information about booking DJ and Saxophone please visit the contact page and fill out the form for a fast reply.